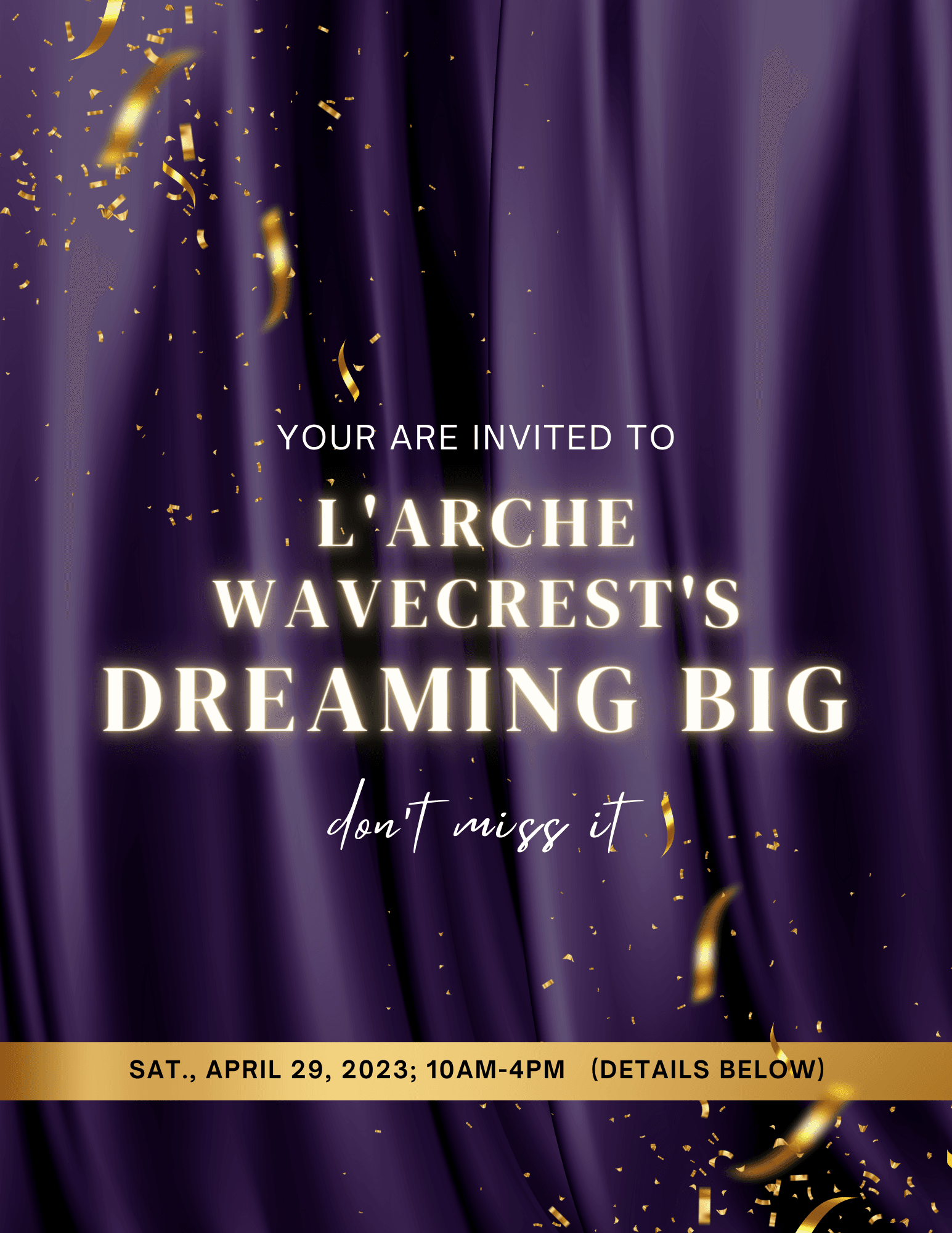 We will meet in the Mother Louis Room of the Sisters of St. Joseph campus at 480 S Batavia St, Orange, CA .*
Lunch will be served.
The purpose of DREAMING BIG is to involve the entire L'Arche Wavecrest community and solicit input from all the stakeholders on L'Arche Wavecrest's future.
Board Members, Assistants, Core Members, the Families of Core Members and Friends of L'Arche Wavecrest are ALL INVITED!
Please mark your calendars now and plan to attend.
*The Sisters of St. Joseph campus is undergoing construction, therefore parking will be limited on April 29th, and it will be necessary to enter the campus from La Veta St.
As we draw closer to the date, we will send communications about carpooling to the event from Abraham House to ensure that everyone can arrive in a timely manner.