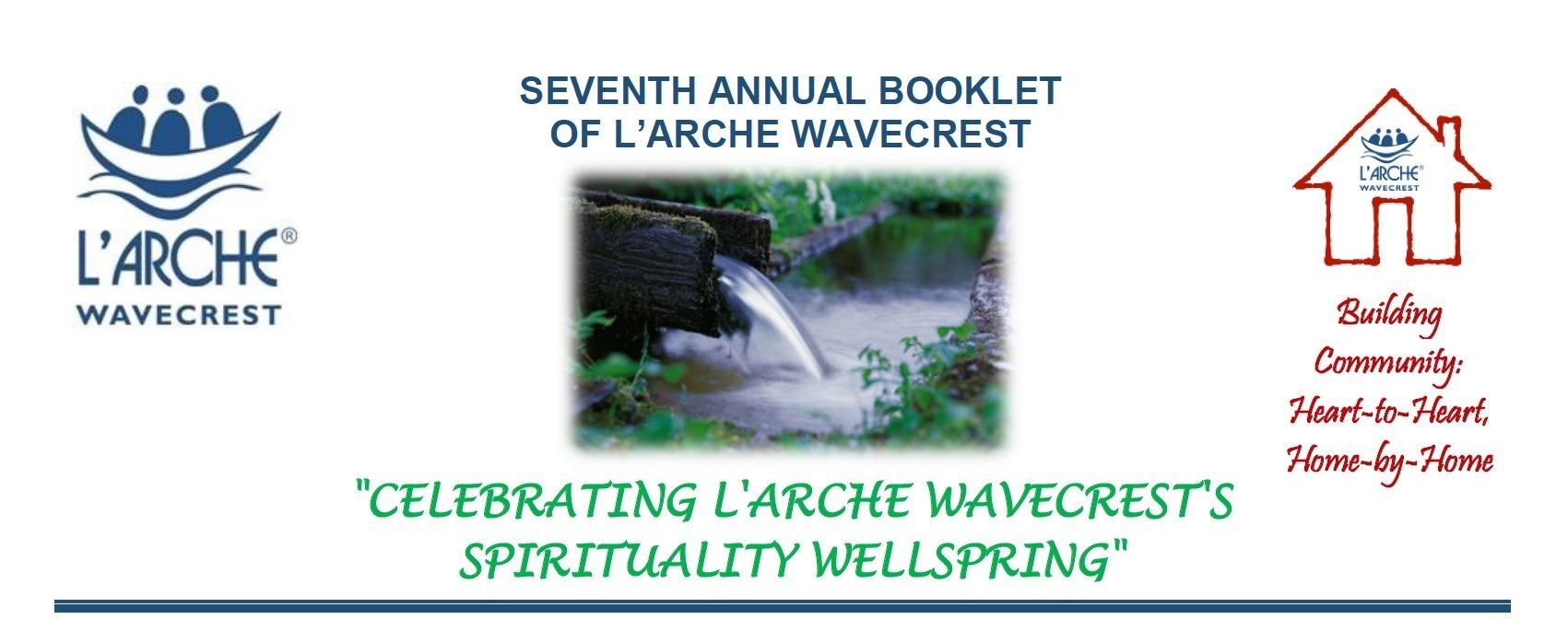 L'Arche Wavecrest's Seventh Annual Booklet
Giving Thanks 2020
Dear Friends of L'Arche Wavecrest,
"Building Community: Heart-to-Heart, Home-by-Home" is our way of expressing the mission of L'Arche Wavecrest, and, thanks to your multiple ways of giving, including our Sept 12th successful virtual Auction/Concert and especially your daily active presence in the life of the L'Arche Wavecrest Community, we have much to be grateful for and to celebrate.
The light that radiates from every L'Arche sacred space graces our world with welcoming and kindness, empathy and compassion, integrity and trust, justice and care for those most vulnerable, sourcing our gracious God.  These values are the building blocks of community.
Please join us in celebrating the L'Arche Wavecrest Spirituality Wellspring with our seventh annual booklet campaign, designed to remember and give thanks for the many blessings of L'Arche Wavecrest throughout a challenging 2020 and to enable L'Arche Wavecrest to enter 2021 with sufficient funding for its mission. Please note the accompanying information, and our most sincere thanks!
L'Arche has always helped us to understand how important each of us is to the other, in other words, the importance of community or, as we say, "Building Community: Heart-to-Heart, Home-by-Home."
With heartfelt gratitude,
Jim Morgan                                                               Marianne Loewe
Executive Director/Community Leader                   Board President
P.S.  Please be sure that the L'Arche Wavecrest "Festival of Lights," December 12, is on your calendar. It will be another virtual gathering; it will be fun and a great way to enter into the spirit of the holidays! Also, please check out the Kris Kringle Marketplace, featuring four meaningful and reasonably priced gift ideas: 
---