WELCOME TO THE FRIENDSHIP BRACELET PROJECT
We are so excited to share this project with you!
The main reason that we at L'Arche Wavecrest initiated the Friendship Bracelet Project, as noted on the card that accompanies each bracelet, is to support the mission of L'Arche Wavecrest. This mission, with hearts wide open, embraces the following: supporting vulnerable L'Arche Wavecrest communities in Africa; supporting Guatemalan weavers of the friendship bracelets as sole-household-earners; as a sign of deep appreciation of a loved one, a family member; as a place saver for a book; and as a reminder of saving a place in one's heart for those with abilities not yet recognized for full inclusion in our world.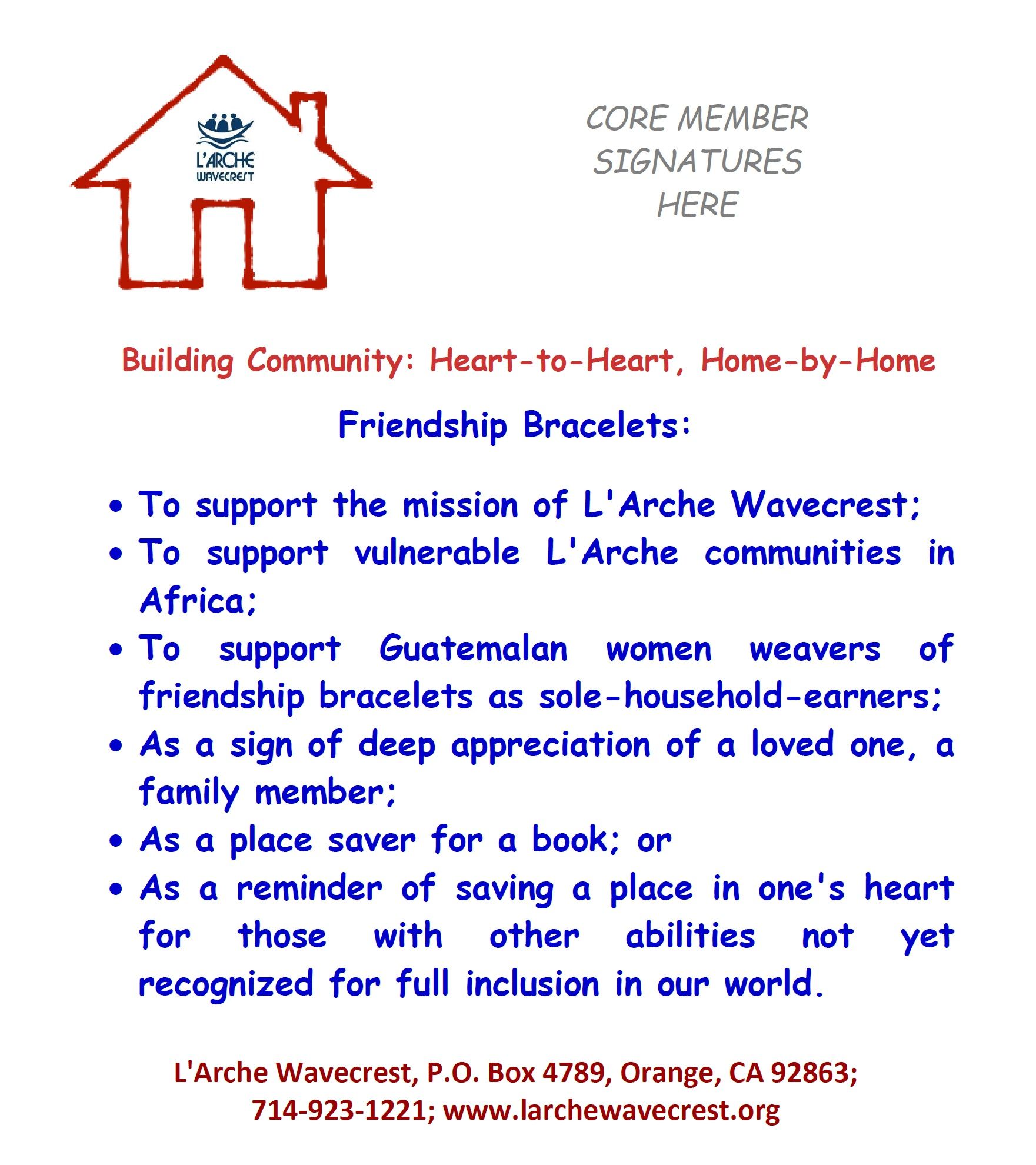 At this point we want to share with you a simple video about life in an African L'Arche community.  As you watch this video, we ask you to think about ways in which the L'Arche community in Africa is similar to or different from the L'Arche community that you know here in the U.S.
We invite you to support the Friendship Bracelet Project by ordering one or several bracelets to share with family and friends. We are asking a minimum donation of $10 per bracelet because we really want to support the missions of L'Arche Wavecrest, L'Arche Africa, and the Guatemalan weavers. 
Thanks so much for giving this invitation your consideration!
For additional information and to place an order, please contact the L'Arche Wavecrest office:
- by phone: 714-923-1221
- by email: info@larchewavecrest.org