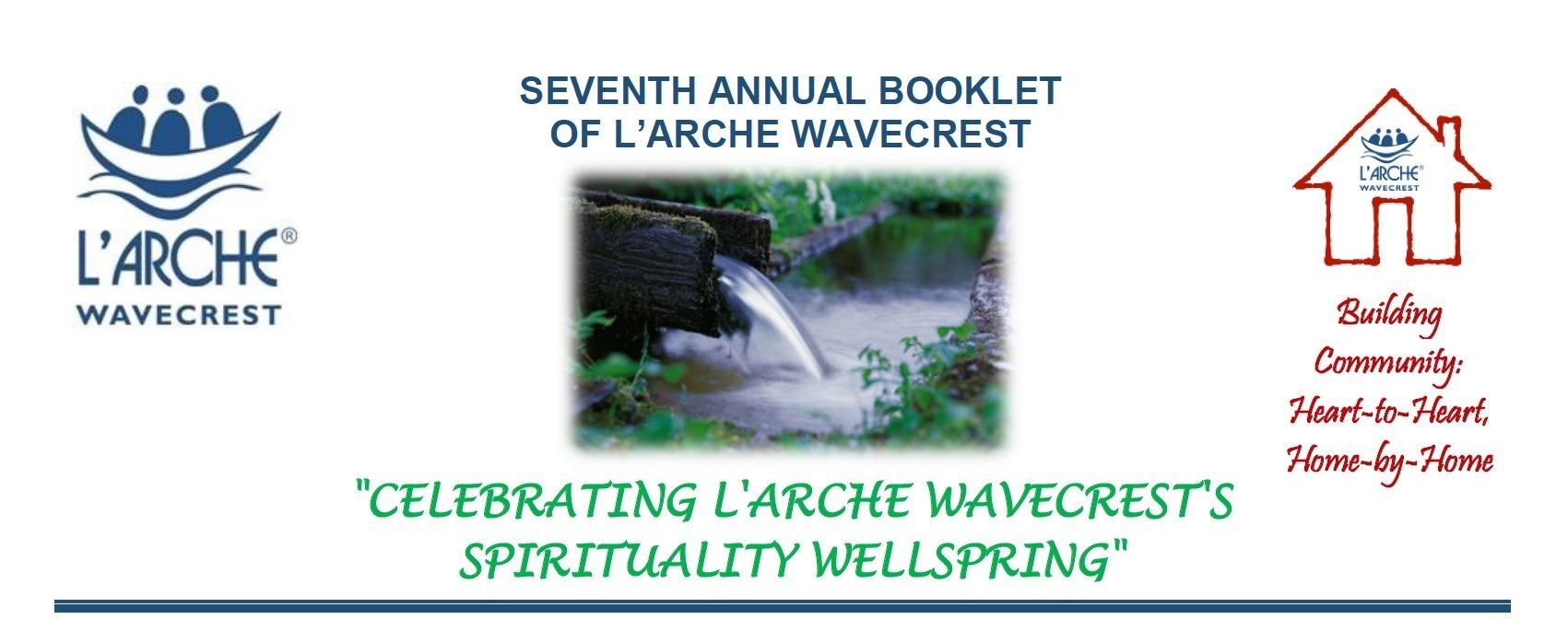 Giving Thanks 2020
Dear Friends of L'Arche Wavecrest,
"Building Community: Heart-to-Heart, Home-by-Home" is our way of expressing the mission of L'Arche Wavecrest, and, thanks to your multiple ways of giving, including our Sept 12th successful virtual Auction/Concert and especially your daily active presence in the life of the L'Arche Wavecrest Community, we have much to be grateful for and to celebrate.
---
WELCOME TO THE FRIENDSHIP BRACELET PROJECT
We are so excited to share this project with you! Click here for more details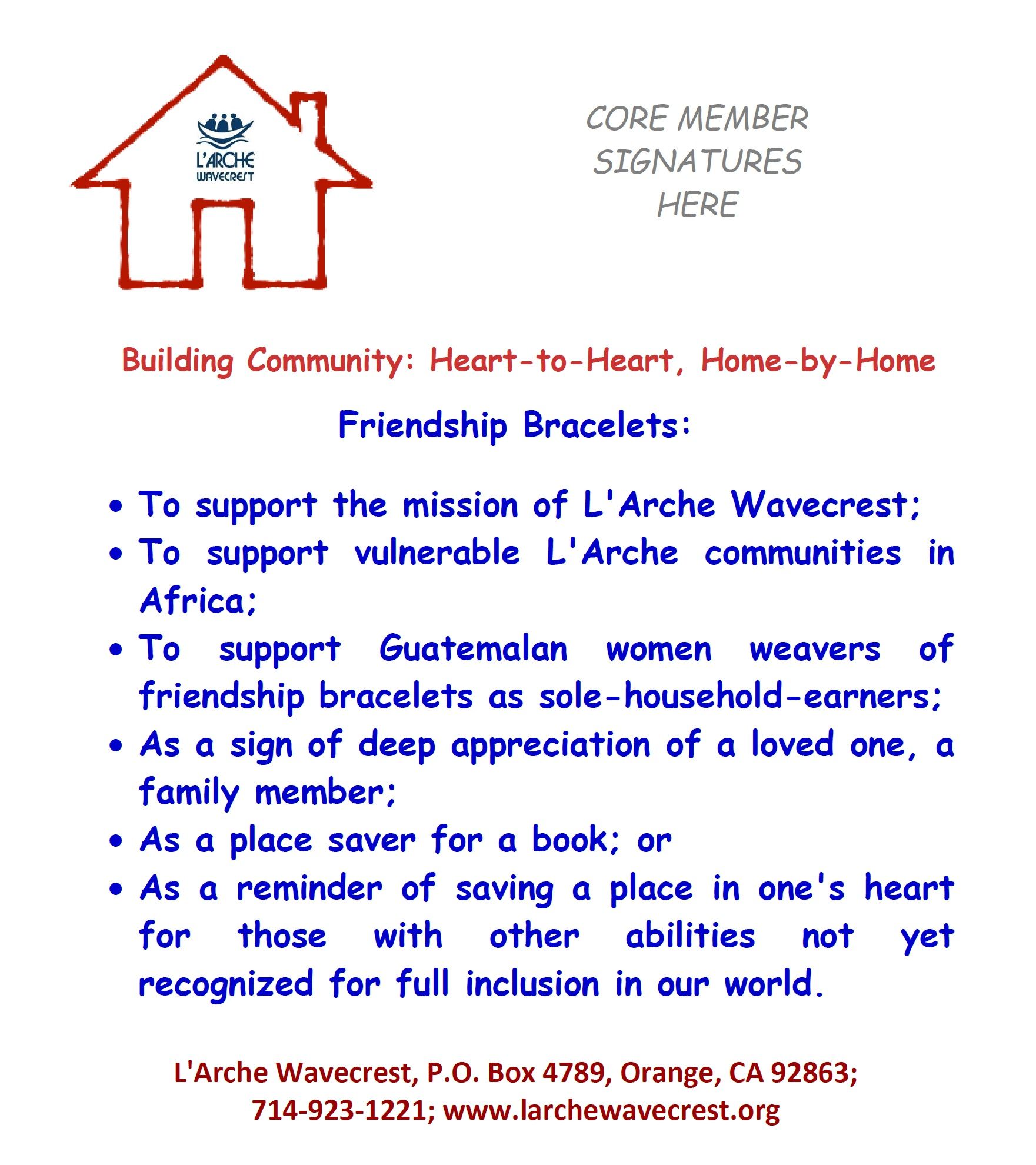 ---
We ARE L'Arche Wavecrest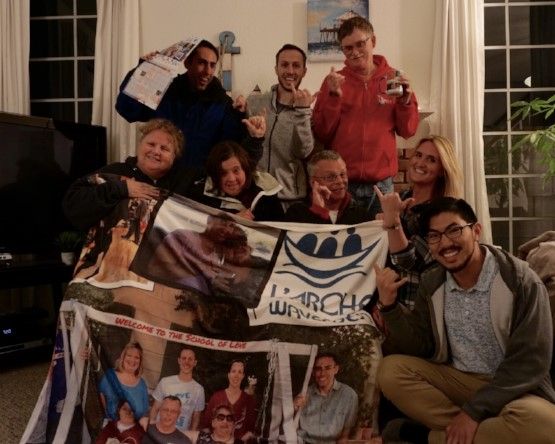 We embrace the gifts of people with intellectual disabilities and share life in communities centered on faith, compassion, and the true value of each individual. With your help, we can make a difference. 
Learn more and get involved.
---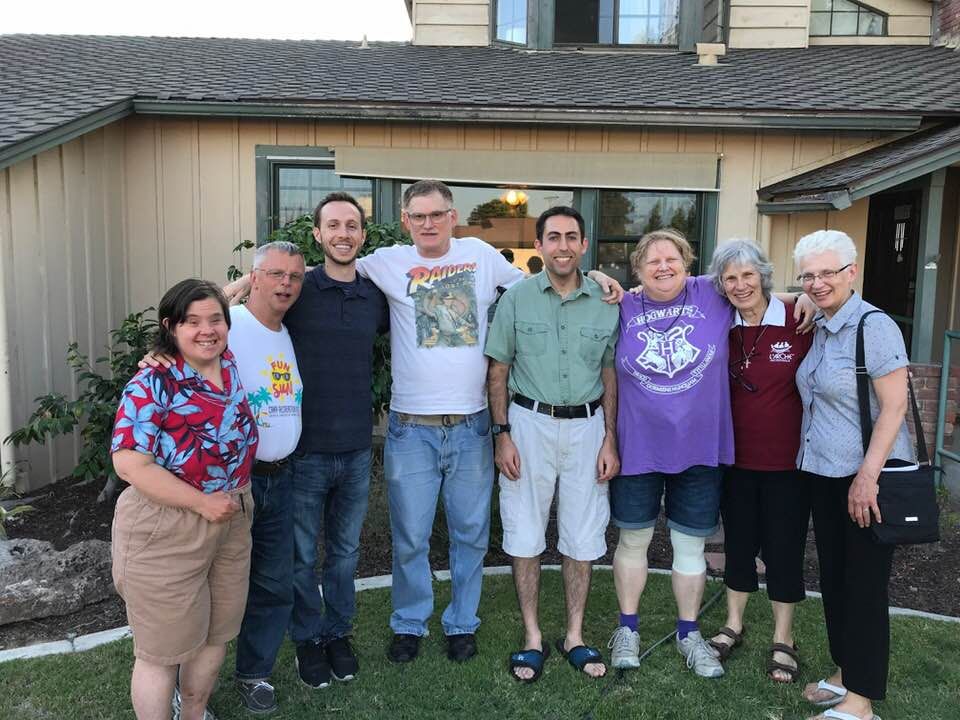 ---