---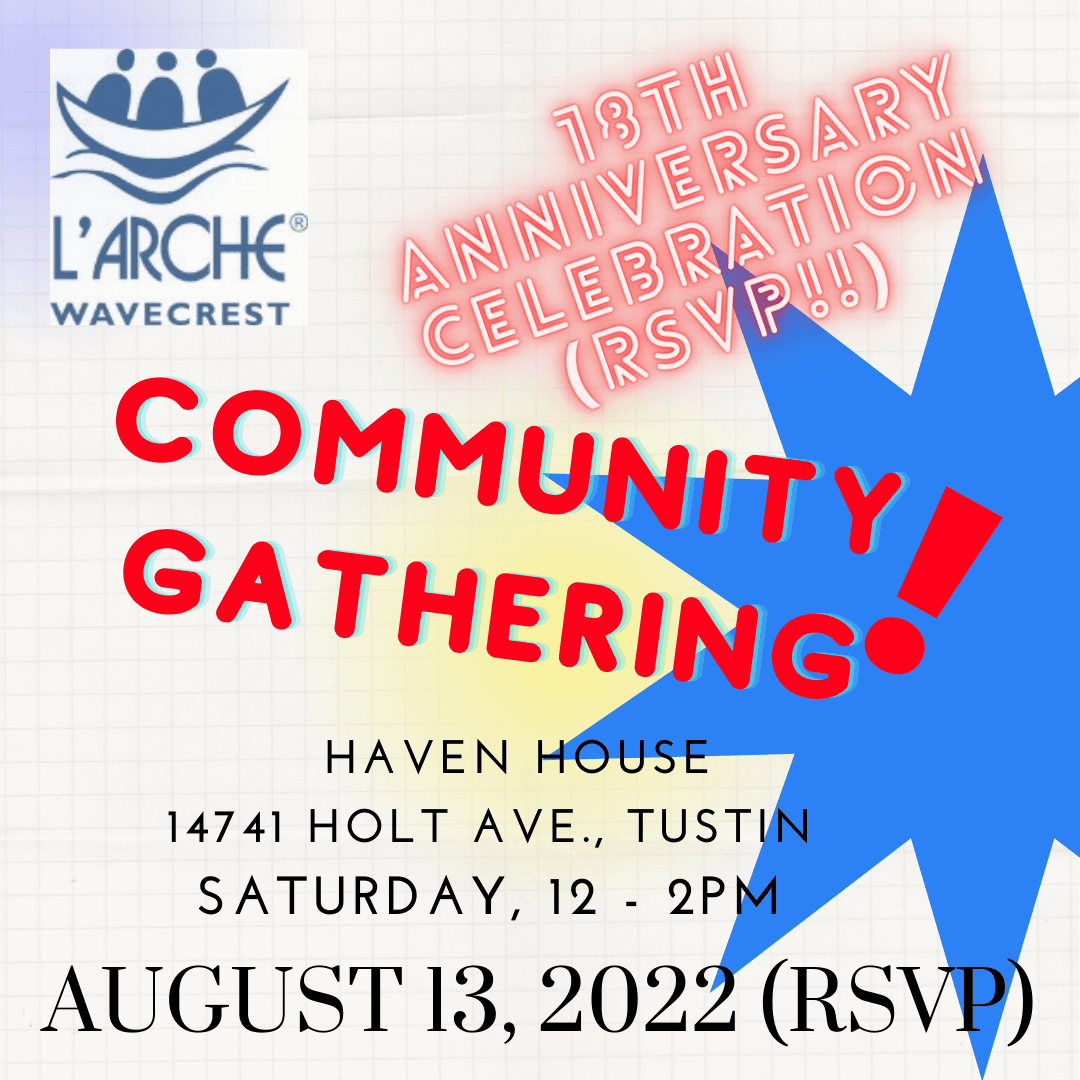 RSVP Here:
---
IMPORTANT ANNOUNCEMENT
We are hiring! Live-in and Live-out Assistants. 
Title: Live-In or Live-Out Assistant (Caregiver + Companion)
Accountable to: House Lead and Community Care Coordinator
Hours/Pay: 
$15 per hour starting salary
Full-time / 40 hours per week 
Part-Time / 29 hours or less per week
If Live-In Assistant: Room/Board (personal bedroom + shared bathroom) + utilities + community groceries included
About Us:
L'Arche Wavecrest is a spiritually-centered non-profit for adults with intellectual disabilities. We operate two family-style Adult Residential Facilities in Orange County and offer accompaniment to support a healthy and inclusive lifestyle for our adults with intellectual disabilities. 
Role Overview:
A Live-in Assistant at L'Arche Wavecrest cares for adults with intellectual disabilities, including but not limited to, monitoring their personal needs, managing medication and doctor appointments, encouraging healthy lifestyles, driving to events, planning fun activities, cooking and cleaning together, and fostering a spiritually fulfilling and relationship-oriented lifestyle. Our Adults with Intellectual Disabilities are not viewed as clients, patients, or recipients of services, but rather they are friends, teachers, and companions. 
The job description above is a summary of the L'Arche Wavecrest Assistant's primary job. Please send resume or questions to melissa@larchewavecrest.org. 
---
---
WELCOME TO THE FRIENDSHIP BRACELET PROJECT
We are so excited to share this project with you! Click here for more details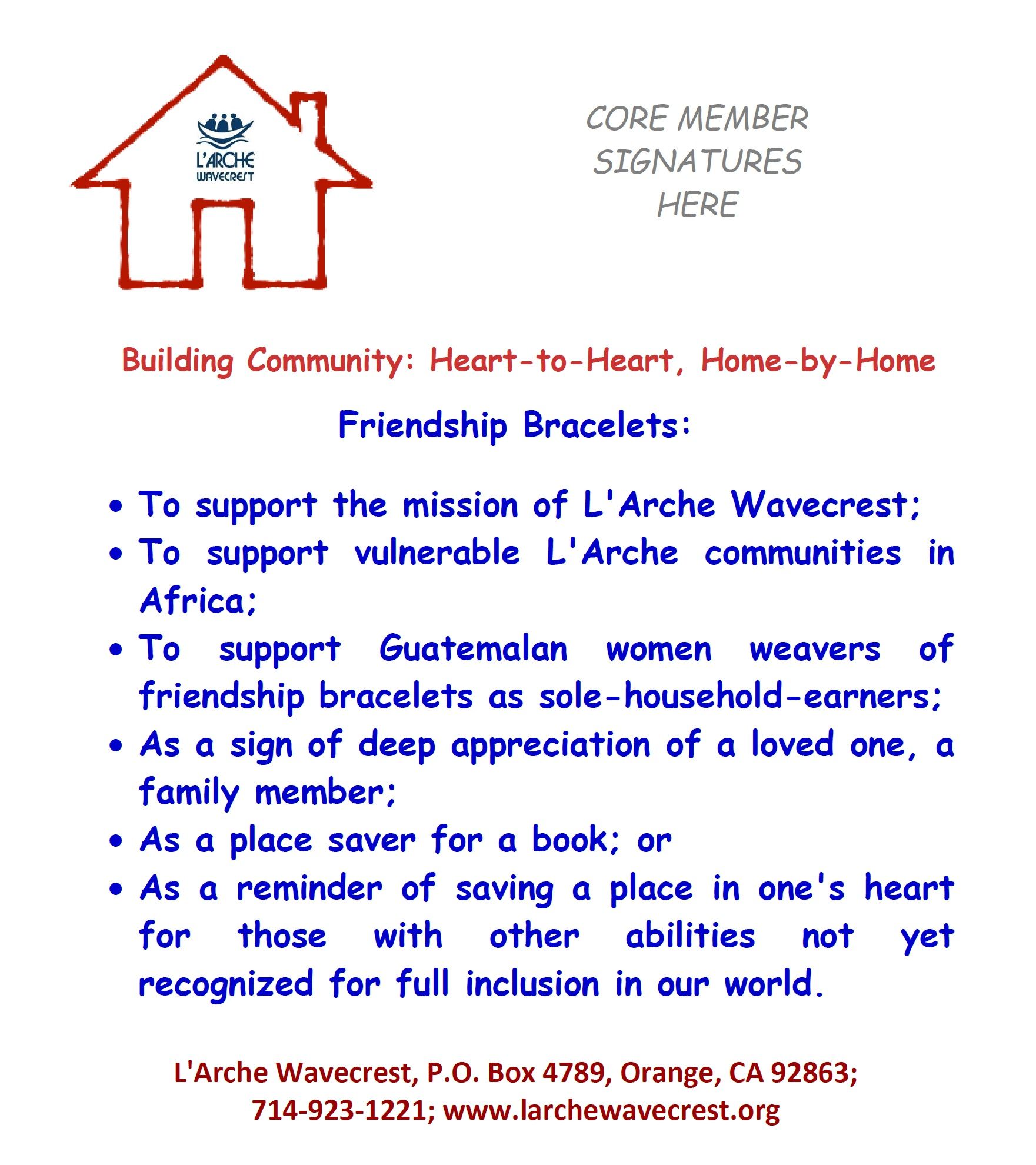 ---
We ARE L'Arche Wavecrest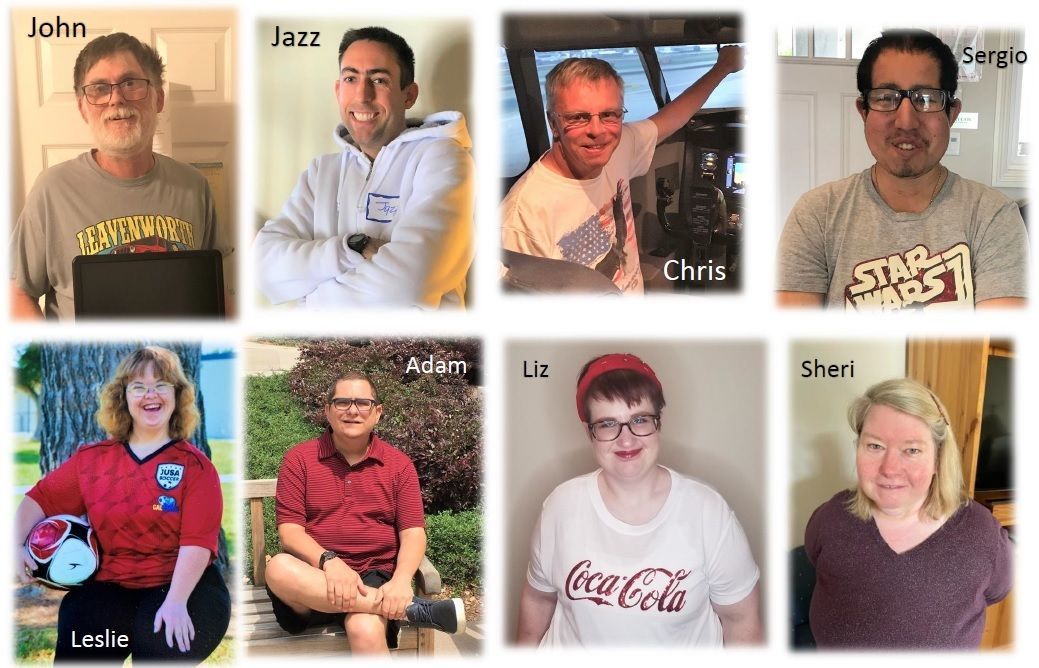 We embrace the gifts of people with intellectual disabilities and share life in communities centered on faith, compassion, and the true value of each individual. With your help, we can make a difference. 
Learn more and get involved.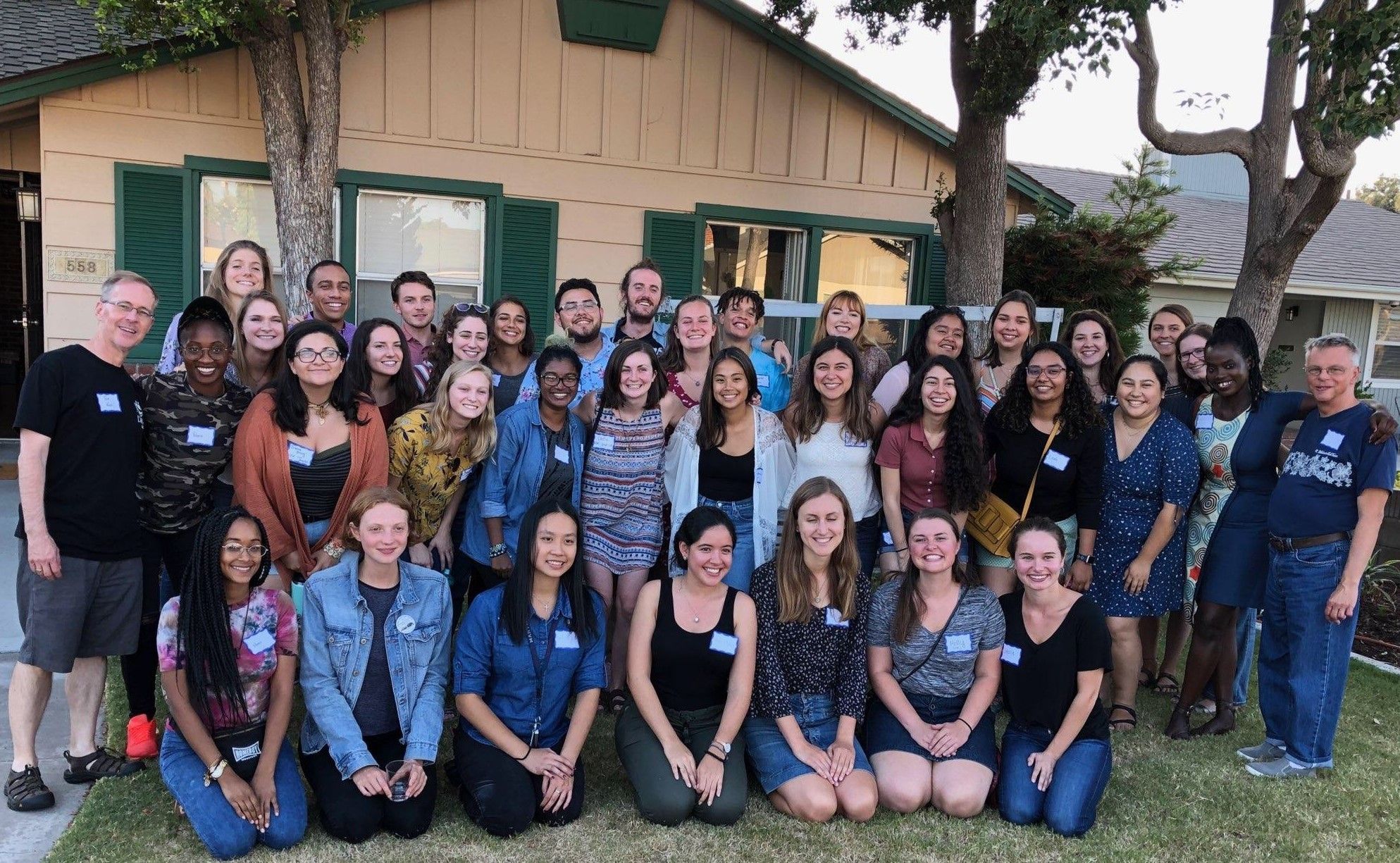 ---